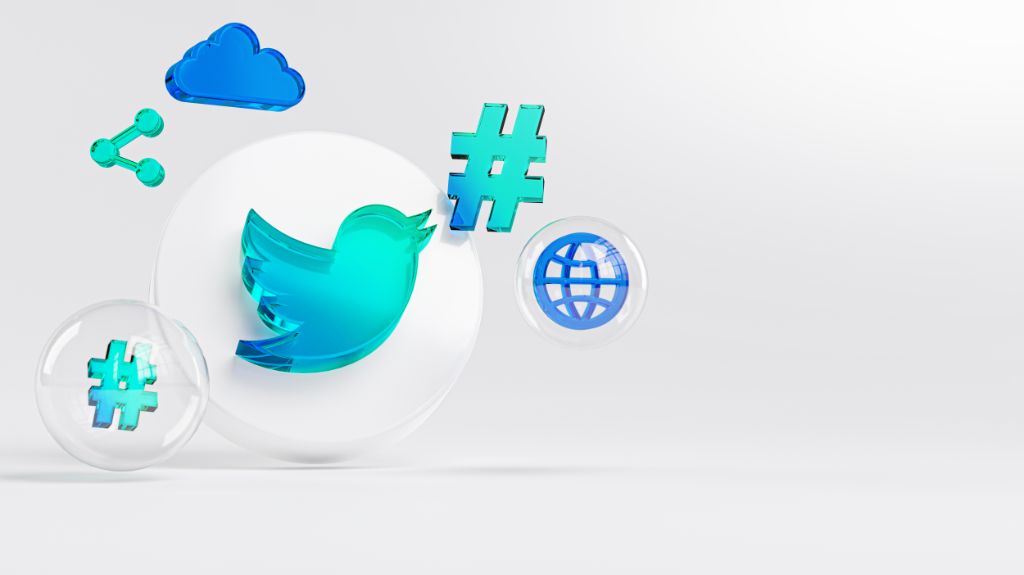 How to Get Followers on Twitter?
One of the subjects getting a lot of attention recently is how to grow your Twitter audience and increase Twitter followers. One of the widely used social media platforms, Twitter, is getting more and more significant every day. Even though it has recently been primarily utilized for news sharing, it is still crucial for businesses and individuals. Gaining more Twitter followers is essential for success in the digital world, just like it is with any other social media platform because the quantity of followers and the number of likes or interactions are strongly related to digital success. It takes time to succeed on Twitter. Shares that will attract the target audience should be made, and they should be supported by relevant hashtags. The color, graphics, and design of the profile should all be taken into consideration, and both personal and business tweets should be strategically placed with high-quality. Creating consistent, interactive posts and being active in reader comments are requirements in order to grow your Twitter following.
1. Tweet regularly
You saw it in the section title. Why should you tweet regularly, though? Because of algorithms! Every social media platform rewards accounts with frequent posts with higher content interactions. In other words, Twitter is more likely to show your tweets to your audience the more frequently you post. Therefore, you should respect the algorithm and tweet regularly from time to time and let the algorithm carry your account.
2. Don't misuse or overuse exclamation points
Despite what most people might think, exclamation point usage is quite crucial in both business and individual Twitter accounts. Exclamation points help you express the emotion you want in your tweets. As a result, if you misuse or overuse exclamation points in your tweets, you risk losing audience interactions and even some of your followers.
3. Don't forget hashtags
The simplest approach to draw attention to an issue on Twitter is with a hashtag, which also enables you to be more specific. Utilizing hashtags, which are frequently used on social media sites like Instagram, Facebook, and Twitter, you can connect with people who are looking and searching on a particular subject. Additionally, tweets using hashtags are known to reach a wider audience. Compared to tweets without hashtags, tweets with one or more hashtags get 55% more likes and retweets. This enables more users to like and follow your twitter account. However, while using hashtags on Twitter, it is crucial to pick the appropriate one.
It is very important that you use hashtags related to the subject of your tweets on your Twitter account. Do not use irrelevant hashtags. Be cautious when utilizing hashtags associated with your line of work if you are using it as a company account. If you are unsure of the hashtags to use on your Twitter account, you can follow the tools or websites that analyze hashtags to make a more informed choice for your tweets. BestSMMProvider, on the other hand, offers you all of them on a single website. Gaining more Twitter followers, likes, and retweets is possible with it. BestSMMProvider is very quick, simple, and safe to use. You can buy Twitter followers as well as all types other things to help grow your account. The accounts with the most followers on Twitter are known to also make use of these services.
4. Use quotation marks for quotes
The use of quote marks is yet another crucial aspect of punctuation to discuss. The use of quotation marks for quotations is more significant than you would realize. When you appropriately utilize quotation marks, your statement will be more accurate, easier to read, less likely to cause misunderstandings, and safeguarded against plagiarism. Therefore, be careful how you use quotation marks.
5. Please retweet
Retweeting is the process of sharing other people's Tweets on your Twitter feed. You have the option to just retweet someone else's tweet or to add a comment on the tweet. Retweeting is also essential for increasing your twitter followers. It is the ideal way to communicate with and collaborate with similar accounts. Moreover, it enables you to receive more retweets for your own tweets. Additionally, of course, you can also use BestSMMProvider to increase the number of retweets on your account. Retweeting is vital, but the tweets you choose to retweet are just as vital. Tweets that are unrelated to your account and your followers' interests should not be retweeted. Ensure that the tweets you RT are pertinent to those of your own.
6. Mention other users
On Twitter, mentioning is the act of addressing a particular person or a business account. One of the best features of Twitter is mentions. It offers direct contact with a particular account that you can share publicly in your own Twitter feed. Despite appearing to be kind of useless, it can be highly helpful when used correctly. Your mentions should be relevant to the overall theme of your Twitter account, much like what we said about retweets above. Follow the Twitter accounts with the most followers and study at how they mention other accounts to learn more about how you should use the mentioning feature.
7. Beware of link sharing
Being careful about sharing links on twitter is one of the important advice we will give you. Although link sharing is a very important tool especially for company accounts, sharing links excessively and in the wrong places can cause your account to lose interaction and lose followers, as well as reduce the readability of your tweets.
8. 24 minutes of peak time
Another guideline that deserves to be mentioned in this article is the "24 minutes of peak time" rule. Numerous studies about Twitter's algorithm and how it functions have been conducted, and these studies have found that you should tweet at intervals of no more than 24 minutes for the algorithm to pick up your tweets and encourage engagement.
9. Pay attention to sharing time
With Twitter, you must think about more than just what you're writing because it is a quick-paced social media platform. Particularly, timing is a crucial element. Finding the perfect time to tweet and share the appropriate content at the appropriate time can also be a little challenging. You must be aware of the ideal Twitter posting hours if you want to maximize the results of your Twitter marketing efforts. When you know when to tweet, you may work smarter by concentrating on a few high-quality articles that are placed strategically throughout the day rather than just tweeting a lot. If you're unsure about when to tweet, Sprout Social analyzes data from millions of accounts each year to determine the best times to tweet. There, you can find details regarding the ideal times to tweet.