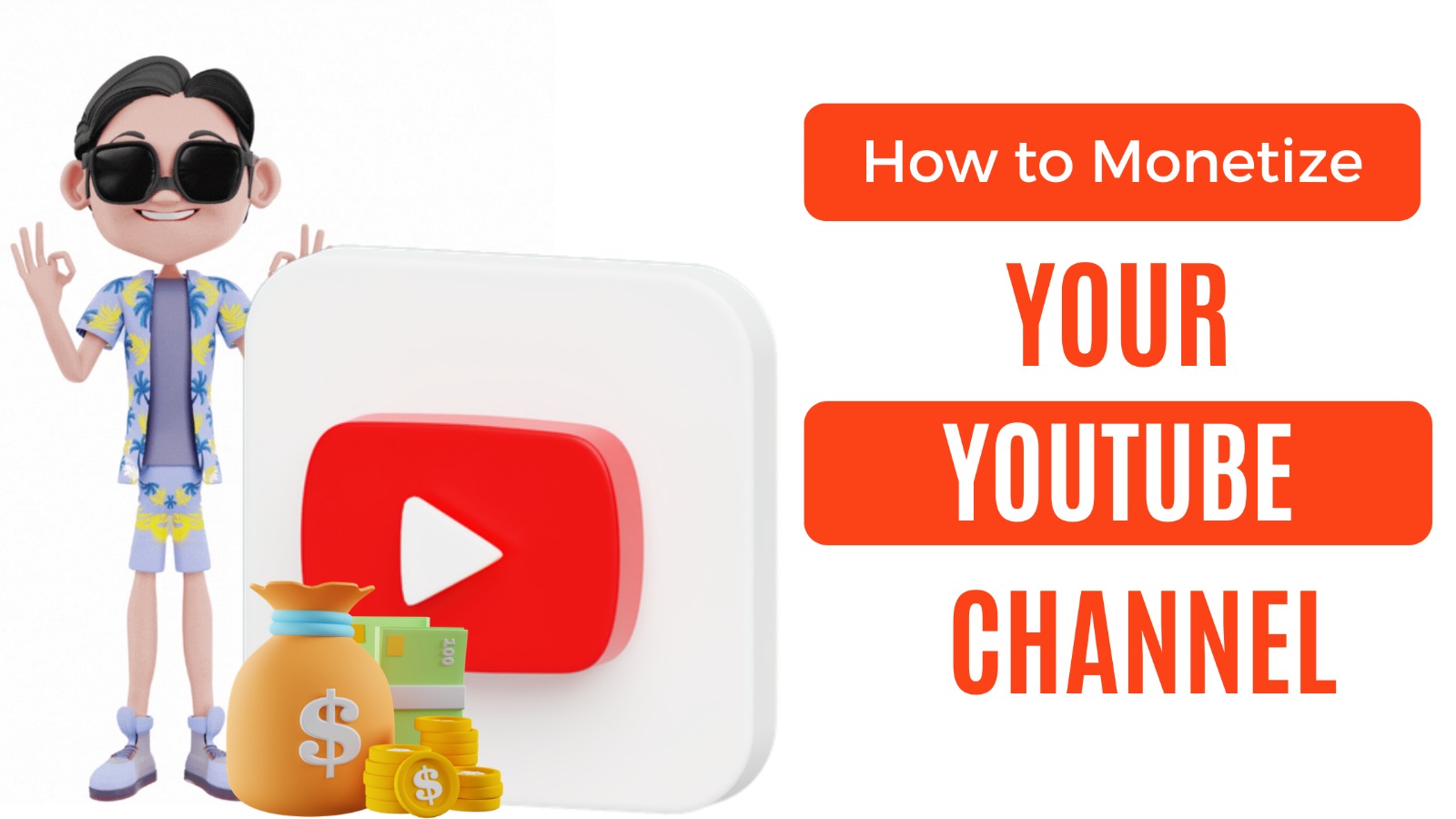 6+ Best Ways to Make Money on Youtube
YouTube has become a lucrative platform for content creators, with many earning a significant income from their channels. However, starting a successful YouTube channel that generates revenue is no easy feat. There are specific requirements to meet, policies to follow, and strategies to implement. In this article, we'll provide a step-by-step guide on how to start earning money from YouTube. From meeting eligibility requirements to exploring other monetization options, we'll cover everything you need to know to start monetizing your YouTube channel and turn your passion into a profitable venture.
1. Meet the Eligibility Requirements
At least 1,000 subscribers and 4,000 watch hours
You must fulfill YouTube's eligibility standards before you may monetize and start earning with your channel. This includes complying to the community rules and terms of service of YouTube, as well as having at least 1,000 subscribers and 4,000 watch hours during the last 12 months.
SMM PANELS can assist you to speed up the procedure if you don't want to wait around for too long. With BestSmmProvider, you can quickly buy watch hours and subscribers to start making money doing what you like. You can benefit from Youtube Smm Panel service to increase your subscribers and views on Youtube.
2. Join the YouTube Partner Program
You can sign up for the YouTube Partner Program (YPP) once you meet the eligibility requirements. By using memberships, advertisements, and other monetization tools, YPP enables you to monetize your content.
To join YPP, you need to:
Sign in to your YouTube account
Click on your profile picture in the top right corner
Click on YouTube Studio
Click on the Earn tab in the left-hand menu
Follow the steps to join the program
Please take note that signing up with YPP does not ensure that you will start making money from your videos right away. Your videos could need some time to build an audience and bring in money from advertisements.
3. Set up Google AdSense
You must sign up for a Google AdSense account and connect it to your YouTube channel in order to make money from adverts. AdSense is a platform that enables advertisers to post advertisements on your videos, and you will receive a share of the money made from the advertisements.
To set up AdSense, you need to:
Go to the AdSense website and sign up for an account
Provide your personal and payment information
Verify your address
Link your AdSense account to your YouTube channel
Once AdSense is configured, you may start making money from the advertisements that appears on your videos.
4. Create Advertiser-Friendly Content
It's critical to produce content that is appropriate for all demographics and adheres to YouTube's advertiser-friendly criteria in order to draw advertisers and increase revenue. This entails avoiding controversial topics and vulgar, offensive language, as well as abiding by YouTube's copyright and monetization policies.
Some tips for creating advertiser-friendly content include:
Focusing on a specific niche or topic
Using high-quality video and audio equipment
Engaging with your audience in the comments section
Being consistent with your posting schedule
Promoting your channel on social media
5. Explore Other Monetization Options
Your YouTube channel can be made profitable in addition to through advertisements through sponsorships, product sales, and subscriptions.
Partnerships with brands or businesses that pay you to highlight their goods or services in your films are known as sponsorships. You need a sizable and active following in a certain niche or issue to draw sponsorships.
Selling branded items like t-shirts, hats, and stickers falls under the category of merchandise sales. Via a platform like Shopify or Teespring, you can create an online store and market your products on social media and your YouTube channel.
Your subscribers can support your channel by paying a monthly fee in exchange for advantages or access to unique material by becoming members. You must be a member of the YouTube Partner Program and have at least 30,000 subscribers in order to set up memberships.
6. Use BestSmmProvider Service to Grow Your YouTube Channel
To start making money with your YouTube channel, as we described in this article, you need to meet specific requirements. BestSmmProvider, one of the Best Smm Panel can help you to get there quickly and effectively.
With the assistance of BestSmmProvider YouTube services, you can also draw in additional advertising.
All you have to do to use BestSmmProvider's YouTube services for subscribers, watch hours, likes, and more is sign up and place an order.